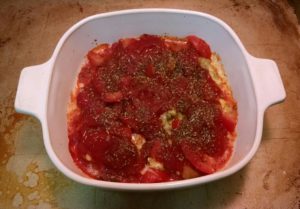 1 small eggplant (about 6 inches long) – this is the best size, they are sweeter, not bitter
1 Roma tomato
~ 3 oz. Grated cheese – I used a Colby and Monterey Jack blend
4 oz. tomato sauce
Italian spices
When I get one of these little eggplants, I really like to make something where I can taste it, so I don't always want to fry it up in thin slices. Plus I don't seem to have any parmesan cheese.
I thought I'd try something new this time and roast it in the oven.
Oil your baking pan and put your eggplant on it. Put it into the oven with the broiler on.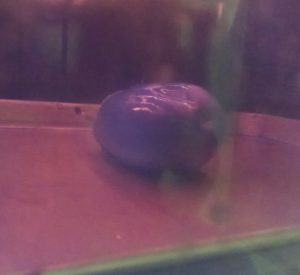 Ideally, this should go about 10 or 15 minutes, turning it every few minutes, but in reality you pull it out when the smoke alarm goes off.
Open the window and turn on the fan. You could start with a fan on in the first place, clever readers, that would probably be a good idea.
By then, it should be pretty far along, so you should be able to peel the skin off and cut up the eggplant into chunks.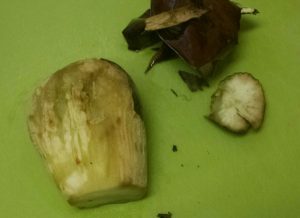 Put the eggplant in a small baking dish.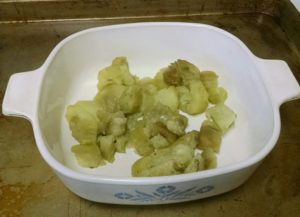 Chop up the tomato, grate the cheese, and add them to the eggplant. Change your oven to the Bake setting and set it at about 375.
Put the tomato sauce over the top and add spices to taste.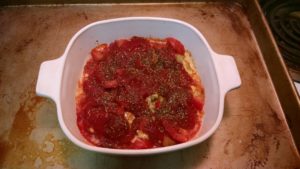 Bake this in the oven until the cheese is melted. It's like a mini casserole.