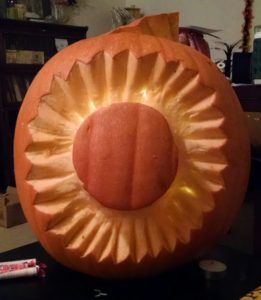 So I was inspired to try to recreate that amazing eclipse from the other month.
It was a bit intimidating to cut into this pumpkin and find out that it had the thickest shell ever. My arm is now much stronger from all the scraping.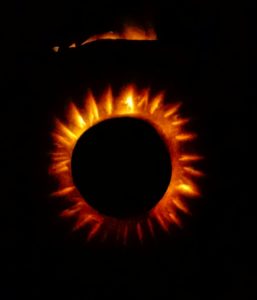 Unfortunately, after all that work, my candle wasn't enough. The battery-powered light I had wasn't quite bright enough either, though it isn't a terrible representation of the eclipse.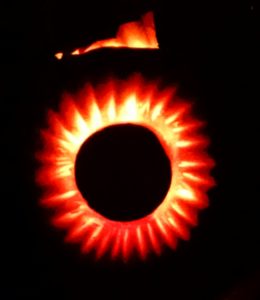 The only light I had that was brighter was a flashing one. This is one of the shots that actually captured it during the flash. It's more like what I was going for. Of course it looks better in real life.
Happy November!